Delaware Heavy Hauling
Heavy Hauling and Rigging in Delaware
Riggers Inc. is your one-call source for heavy rigging, heavy hauling and heavy machinery moving in Delaware. We also offer storage facilities, heavy rigging and transportation equipment rentals throughout the region. Whether you have power plant rigging needs in Wilmington or are transporting oversize/overweight components across the state, you can count on our professional team to get the job done on time and within budget.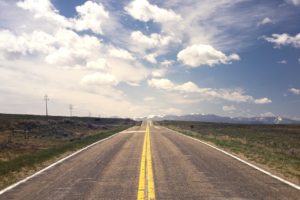 We've remained a leader among Delaware rigging companies by continually investing in our people and making safety and efficiency our top priorities. When you choose Riggers Inc. as your Delaware heavy haul, rigging and machinery-moving partners, you'll benefit from our extensive industry experience and willingness to go the extra mile to exceed your expectations.
THE SUPERIOR CHOICE OF DELAWARE RIGGING COMPANIES
Since 1975, Riggers Inc. has been delivering safe and reliable services provided with the highest level of professionalism. In that time, we've continued to grow and build long-term relationships with our large and diverse client base. We partner with businesses in Dover, Newark, Wilmington, Smyrna and throughout the state, offering exceptional service to help you efficiently achieve your goals.
Riggers Inc. was recognized for longevity by the Specialized Carriers and Rigging Association (SC&RA), and we are a proud member of the Railway Industrial Clearance Association (RICA). Our association with other industry leaders and commitment to ongoing training and innovation has helped us build a positive reputation for quality craftsmanship and safe, error-free project implementation.
DELAWARE INDUSTRIES SERVED
Many industries rely on us for heavy rigging and hauling in Delaware, including:
Nuclear power generation: From equipment hauling to installation, Riggers is your one-call solution for heavy equipment transportation to and from nuclear power plants.
Industrial Manufacturing: No one has more experience transporting transformers to and from industrial sites than Riggers Inc. For safe, simple transportation of transformers in Delaware, call Riggers Inc.
Government contracting: Riggers Inc is an experienced partner to local and state governments on projects from highways and roads to construction. Let us help you get the job done.
Aerospace: We provide secure transportation for high-value aerospace industry equipment across the state.
We also have extensive experience working with sectors such as construction, utilities, civil infrastructure, governmental and others.
CONTACT RIGGERS INC FOR HEAVY HAULING, RIGGINS AND MACHINERY MOVING IN DELAWARE
Count on Riggers Inc. to carefully plan and execute your most complicated heavy hauling and rigging projects. When you choose us for Delaware heavy hauling or any of our other services, you're putting your trust in a company that's dedicated to our customers and will perform our duties safely and reliably.
Contact us to speak with a knowledgeable representative and to request a quote for heavy hauling and rigging in Delaware today.