Maryland Heavy Hauling and Rigging
Maryland Heavy Hauling and Rigging
Riggers, Inc. has a long history of dedicated service to clients in Baltimore, Frederick and elsewhere in Maryland and the DC Metro area. We are proud to partner with organizations throughout the state on a range of demanding rigging and heavy hauling projects. Whether it's a transformer, turbine, generator or other equipment, we can help you move it.
INDUSTRIES WE SERVE
Energy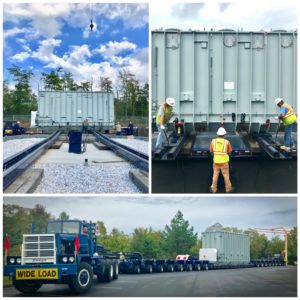 One of the sectors Riggers Inc. is most suited to serve in Maryland is Energy. Our teams have extensive experience handling the toughest loads from pick up to final installation in locations across the state. We understand the care needed to coordinate tricky lifts, and we're familiar with the sensitive components of machinery used in energy production.
Aerospace
Aerospace and defense are two of Maryland's most important industries. Riggers, Inc. specializes in helping contractors meet the logistical challenges these sectors present. We are qualified and insured to transport oversized equipment and products and can coordinate with state highway authorities to secure the necessary permits. Maryland's defense and aerospace contractors play a vital role in driving innovation in our country — we are proud to be a partner to any organization with complex heavy hauling needs.
Manufacturing
We also provide heavy rigging for Maryland's growing manufacturing sector. We have the equipment and the expertise necessary to safely move large CNC machinery and other industrial equipment. We can ensure that sensitive tools are handled delicately and moved where they need to go in a timely fashion. We'll work with you to accommodate your schedule and provide an accurate timeline for completion so you can plan accordingly.
We also provide heavy hauling and rigging for automotive manufacturing, mining, civil infrastructure and more. For a complete list of the industries we serve, contact our office directly.
FULLY EQUIPPED TO MEET ANY CHALLENGE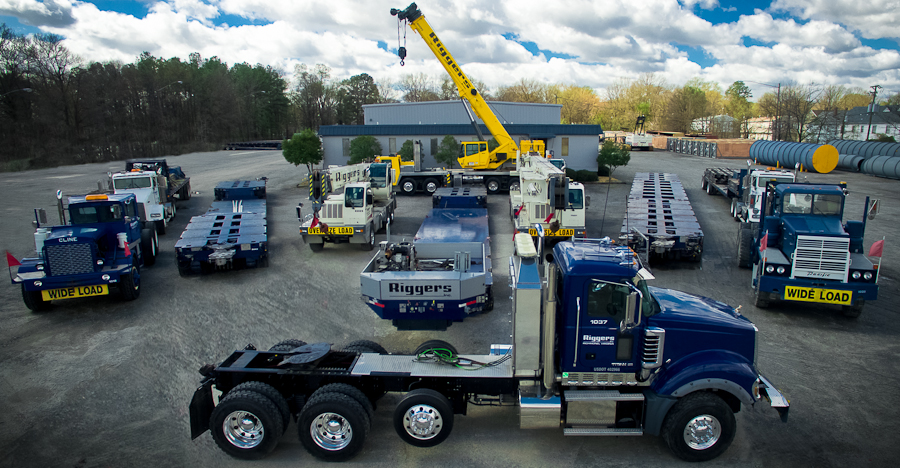 No matter what industry you're in, count on Riggers, Inc. for all your heavy hauling, heavy rigging and machinery moving needs. We've invested in reliable equipment that is capable of taking on any task. Our fleet includes Goldhofer hydraulic platform trailers and decks, hydraulic lock and slide systems, telescoping gantry systems, cranes and more. All equipment is serviced regularly to ensure safe and reliable performance with no unexpected complications.
The right equipment is only one component of our success. By cultivating partnerships with other logistics companies, we can raise the bar for safety and performance in everything we do. We are a member of the Specialized Carriers and Rigging Association (SC&RA) and the Railway Industrial Clearance Association (RICA) — two leading groups dedicated to helping heavy hauling and rigging companies work more efficiently and, in the process, raise the profile of the industry as a whole.
DEDICATED SERVICE SINCE 1975
Riggers, Inc. has been providing heavy hauling, heavy rigging and machinery moving in Maryland since 1975. Based in nearby Richmond, Virginia, we are well positioned to provide dedicated service for the energy sector, logistics brokers, government contractors, manufacturers and other businesses in MD.
If you have a complicated project you need assistance with, get in touch today. We'll assess your requirements and provide a detailed quote outlining our role and the costs involved. Call or fill out our contact form to get started.