Pennsylvania's Heavy Hauling and Rigging Partner
Pennsylvania's Heavy Haul and Rigging Partner
Riggers, Inc. is your one-call partner for heavy hauling in Pennsylvania. We provide turnkey solutions for demanding rigging and transportation projects in Philadelphia, Pittsburg and beyond. Whether it's moving a large transformer from one end of the state to the other or installing heavy machinery in your facility, our team can get the job done professionally, affordably and within your required timeframe.
How do we do it? By investing in our team and instilling a culture of safety and efficiency. Make us your first choice for any heavy hauling or heavy rigging in Pennsylvania and you'll see why we're a leader in this increasingly demanding field.
A LEADER AMONG PA RIGGING COMPANIES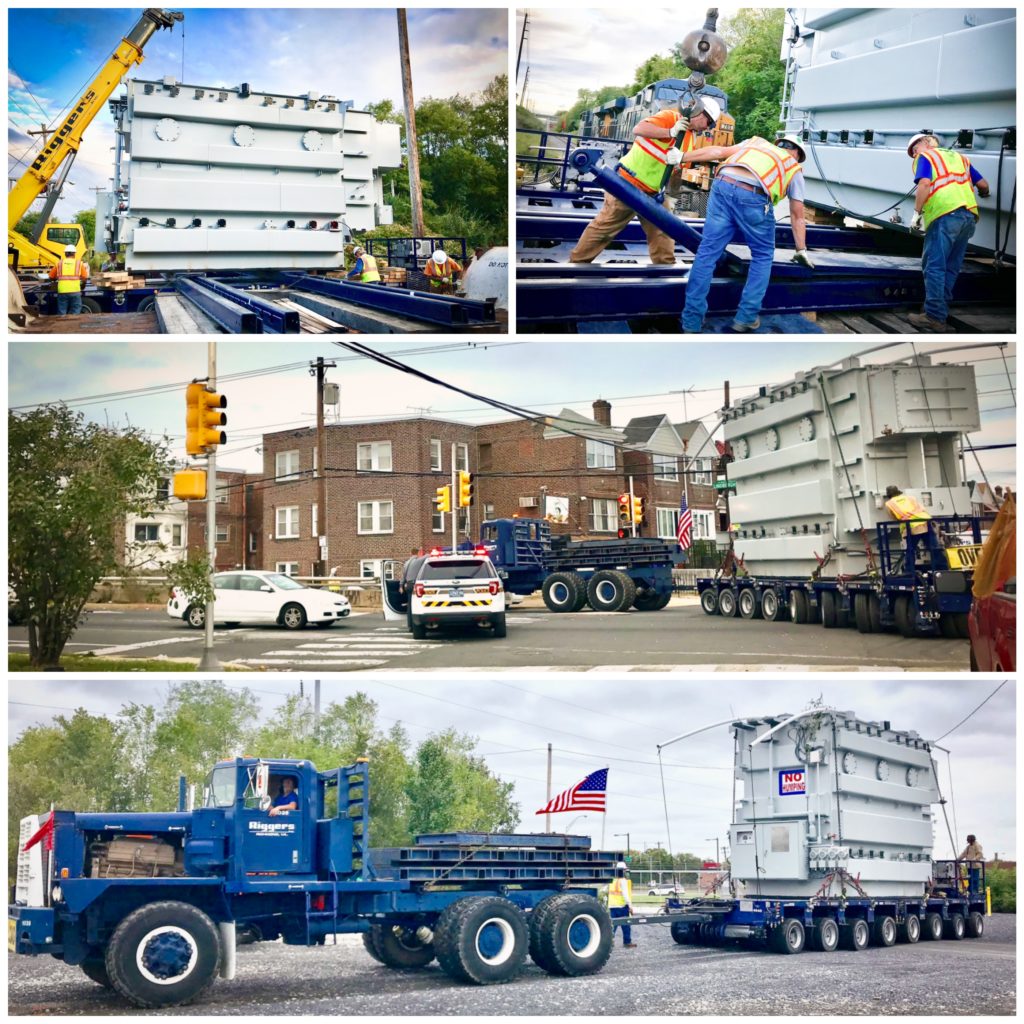 We founded Riggers, Inc. in 1975 with the goal of raising the bar for service and professionalism. Our success is evident in our continued growth as well as the meaningful partnerships we've established in our more than 40 years in business. We believe getting a job done well is mutually beneficial and we work hard to deliver a quality experience for everyone we do business with.
The desire to constantly improve our services has led to us forging partnerships with leading industry associations. We are a member of the Railway Industrial Clearance Association (RICA) and the Specialized Carriers and Rigging Association (SC&RA), which recently commemorated us for our longevity.
By partnering with other leaders in the field, we can access training and other resources that help us serve our clients better.
WHO WE SERVE
Many of Pennsylvania's major industries routinely require rigging and heavy hauling services to move equipment and products. We are a proud partner to the following sectors in PA:
Energy

Energy is one of our core industries served in Pennsylvania — we specialize in heavy hauling of transformers, turbines and other oversized equipment used in Pennsylvania's power plants, substations and petrochemical facilities.

Industrial manufacturing:

Riggers, Inc. is uniquely qualified to move the heavy CNC and other machinery used in manufacturing facilities across PA.

Food and agriculture:

From silos to generators, we offer comprehensive rigging services for the heavy loads found on Pennsylvania's farms.
Other sectors we work closely with include mining, government, civil infrastructure and more. Whatever your industry, there's a good chance we can meet your specific heavy hauling or rigging requirements.
COUNT ON US FOR SAFE, ON-TIME PROJECT DELIVERY
Our priority at Riggers, Inc. is to be a reliable service provider for our clients. When you work with us, you can count on our team to stand behind our promises. We strive to minimize delays and believe that issues such as permitting problems and on-the-job accidents are entirely preventable. Through planning, training and safety, we strive to eliminate unexpected complications and make our clients' experiences worry-free.
To request a quote for heavy hauling or rigging in Pennsylvania, get in touch with a representative today.