Recent Projects
Riggers Inc Provides Heavy Hauling and Rigging Throughout Mid-Atlantic States
Rigger's recent projects have continued a legacy of experience, safety, and efficiency in Heavy Hauling and Rigging services across industries and states.
Some of the states where we serve most frequently are:
Pennsylvania
Maryland
Tennessee
Kentucky
North Carolina
You can see images of our team in action below.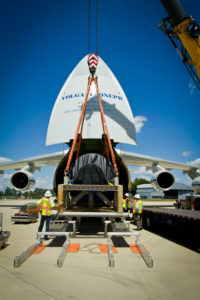 Riggers team offloading LP rotor onto aircraft, safe and error free.