West Virginia Heavy Rigging
West Virginia Heavy Hauling, Rigging and Machinery Moving


Riggers Inc. has been providing heavy rigging, heavy hauling and moving of equipment and machinery services across the mid-Atlantic region for more than 40 years. We've earned our place among leading West Virginia rigging companies by delivering superior quality and service to help you overcome your most critical logistical challenges. Whether you require heavy rigging in Morgantown or machinery moving throughout West Virginia, we're the one-call source for all your needs.
SAFE AND RELIABLE HEAVY HAULING IN WEST VIRGINIA
Transporting oversized freight and handling heavy objects involves a high level of expertise. Our skilled team has the technical capacity and on-the-job experience to see your projects through, from planning to completion.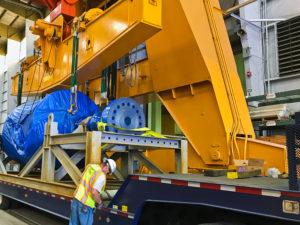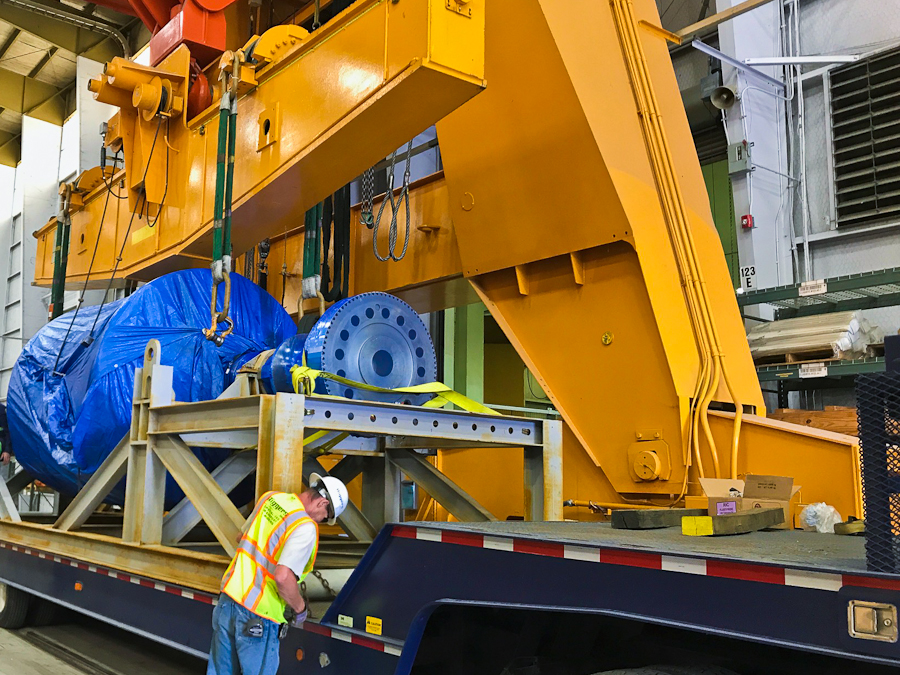 Few West Virginia rigging companies can match our ability to efficiently provide turnkey transportation services that meet and exceed your expectations. We're continually striving to improve the quality and value of our services by providing ongoing training to our crew and partnering with industry organizations such as the Railway Industrial Clearance Association (RICA) and Specialized Carriers and Rigging Association (SC&RA).
FULL-SERVICE HEAVY HAULING, RIGGING AND MACHINERY MOVING IN WEST VIRGINIA
We partner with businesses in Charleston, Morgantown, Wheeling, Parkersburg and throughout the state, providing the heavy hauling, heavy rigging and machinery moving service you need to maximize productivity. We set ourselves apart from other West Virginia rigging companies by also offering storage facilities and heavy rigging and transportation equipment rentals.
Industries we serve include:
Energy: From heavy hauling of transformers and turbines to rigging heavy machinery at West Virginia power plants and substations, we have extensive experience partnering with the energy industry.
Mining: We provide heavy rigging to West Virginia's vital mining industries, utilizing careful planning and execution for safe and error-free moving and placement of large mill shells and heavy machinery.
Oil and gas: We're the company to trust for heavy rigging and moving of extremely large and often delicate parts and components for oil and gas plants, pipelines and refineries.
Agriculture: Farmers across West Virginia rely on us for everything from moving combines and harvesting equipment to heavy rigging for silos and greenhouses.
Manufacturing: When you need to transport heavy CNC and other industrial equipment used in manufacturing, Riggers Inc. is the go-to source for heavy machinery moving in West Virginia.
'ONE-CALL' HEAVY HAULING AND HEAVY RIGGING IN WEST VIRGINIA ON TIME AND WITHIN BUDGET
At Riggers Inc., providing safe, timely and reliable service is our top priority. When you choose us for heavy hauling in West Virginia, we'll eliminate unexpected complications and avoidable accidents for a worry-free experience.
Get in touch with a representative to request a quote for heavy hauling or rigging in West Virginia today.